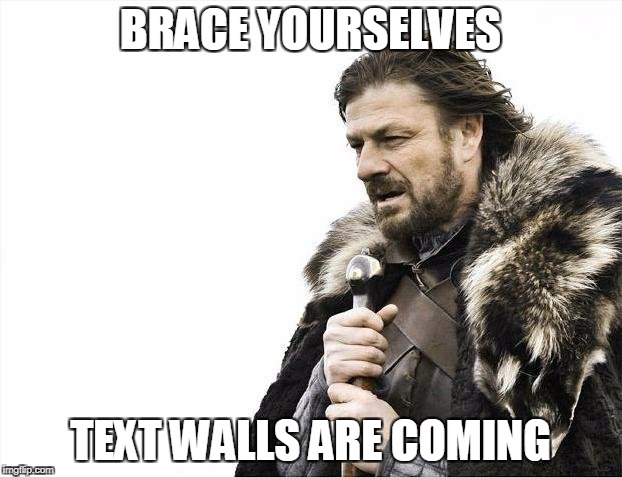 Here's my basic idea:
Ashpaw is supposed to be a graceful, pretty she-cat, so it makes sense that multiple cats might be interested in her romantically. The point of the plot is to stir up a decent amount of drama from the competition over Ashpaw as well as use and develop Ashpaw's character.
Ashpaw is a still young and naive cat who will gain maturity (and emotional scars) through these experiences, and other RPers can take this plot opportunity to develop their own characters and generally make some interesting connections and stories. I hope the people who sign-up for this plot will enjoy it!
The plot blurb:
2 toms flirt with Ashpaw of RiverClan (optional: a 3rd unknown gender cat fights over her too); Ash confides her budding romance options to a RiverClan friend. At the end of a Gathering, the competing toms get into a fight, and Hazelpaw of ThunderClan steps in to stop them but dies as a result (optional: if 3rd unknown gender cat is in there too, s/he gets injured or dies too to more directly affect Ashpaw). The toms still don't learn from their brash actions and continue to be romance rivals for Ashpaw. Ashpaw grows into a warrior and eventually chooses one of the toms; the other tom is emotionally wounded. Ash's chosen mate cheats on her with another cat. Ash finds out, breaks up with him, and tries to go back to the other tom. The other tom turns her down. Ash is heartbroken for a while, but then another tom comes along (or the RiverClan friend; depends on the sign-ups) and heals her heart.
Cats Involved/ Needed:
Competitors for Ashpaw's affection:
Competitor #1 - Dingorok's Stoatpaw
By start of plot, must be tom apprentice or warrior; by end of plot, must become warrior.
~~~~~~~~~~~~~~~~~~~~~~~~~~
Competitor #2 - Mamenchisaurus's Heronpaw
By start of plot, must be tom apprentice or warrior.
Heronpaw of RiverClan is a tom apprentice that will fight in the brawl, act as a rival, and eventually be rejected by Ash, as well as turn her down as well later on in the plot. He will not be a killer. Pending whether or not he is the one who badly injures Smokepaw.
~~~~~~~~~~~~~~~~~~~~~~~~~~
[Optional but included] Competitor #3 - Titanium's Smokepaw
By start of plot, can be either tom or she-cat apprentice or warrior. Would be heavily injured, maimed, and/or killed by Competitor #2. I'm making it optional because I don't know if anyone would want to heavily injure, maim, and/or kill their cat, and because murder plots, if it becomes one, require an extra registration step).
Smokepaw of RiverClan is a she-cat apprentice who will be seriously injured in the plot, but not killed and not a killer, either.
Other Characters throughout the plot:
Confidant - Grey's Goldenpaw
1 RiverClan she-cat/tom of any age who basically acts as a friend to Ashpaw. Confidant may also become Eventual Love if a tom, single, and warrior by the end of the plot.
Goldenpaw of RiverClan is a MCA who will act as Ashpaw's friend throughout the plot at relevant points, and perhaps beyond if she so desires.
~~~~~~~~~~~~~~~~~~~~~~~~~~
[Optional but included] Gathering Victim - Ruskavelle's Hazelpaw
A peace-keeping ThunderClan apprentice who tries to stop the brawl that starts at the end of a Gathering in a separate thread in Fourtrees. One of the competitors kills her accidentally with a killing bite, thinking he got a hold of his rival instead, but it turns out he attacked the wrong cat.
Other Characters after Ashpaw becomes a warrior:
These characters won't come in until at least January, or maybe even further along depending on when Ashpaw becomes a warrior and how long the earlier phases of the plot take.
Side Tom/She-cat #1 - OPEN
1 she-cat/tom apprentice or warrior to later act as Competitor #1's other mate, other romantic interest, and/or fling, whatever they want.
~~~~~~~~~~~~~~~~~~~~~~~~~~
Eventual Love - OPEN
1 tom warrior to later heal Ashpaw's heart. May be the Confidant, depending on how many applications I get for this plot.
~~~~~~~~~~~~~~~~~~~~~~~~~~
[Optional] Side Tom/She-cat #2 - OPEN
1 she-cat/tom apprentice or warrior to later act as Competitor #2's mate after Ashpaw rejects him. Is not a required role, and can be filled even without explicit plot permission after Ashpaw rejects him (Competitor #2's RPer should inform me if there will be a cat taking that role, however); it's up to whomever takes the role of Competitor #2 if he wants one or not.
Note #1:
Note #2:
Warning, it's LONG!:
If you got this far, congratulations!
As you can see, this plot overall is very long and will last at least a few months. Sign-Ups are below! Thank you for reading (and it's totally fine if you skipped most of it; details will be re-explained if needed).
Sign-Ups:
Code:

[b]Cat Name:[/b]
[b]Cat Gender:[/b]
[b]Cat Clan:[/b]
[b]Cat Rank:[/b]
[b]What role(s) do you want?:[/b]
[b]If applying for one of the Competitors, are you willing for your cat to be a killer or not?[/b]
[b]About how often do you go onto WCC (activity; I prefer [u]at least[/u] once every 2 weeks)?[/b]
[b]Cat Description (Personality/Appearance/Anything else you want to tell me about your cat):[/b]
[b]Cat Parentage (required for all roles):[/b]
[b]RP Sample (can be copypasta from a previous post if you want, and even with a different cat; it just shows what you're like when posting; you can also make a new hypothetical scenario if you want):[/b]