Lilyflower
gender: she
clan: Windclan
Rank: Young warrior
parents: Shadefall and Rainwhisper
Siblings: Heatherpaw, Shellkit and Smallkit
Mentor: Fernwing
Future mate: Echopaw
Lilypaw is an silver colored tabby with blackish swirls over here body with some withe spots she got from here mother and has a white right feet. she has green blue eyes and is blind on here left eye. she is more fluffy then the average wind clan cat a bit bigger build.
she is a a fluffy gal of energy and optimism and cares deeply for here loved ones, she also is really fast at seeing people as here friends (or enemies). She is also really really nosey and curious about the world she lives in always longing for more even beyond her borders. she also likes to fantasize about well everything
how would it be to fly? Does fish taste good? how high is the highest place a cat has ever bin? How was it like to be leader? Or to have kits?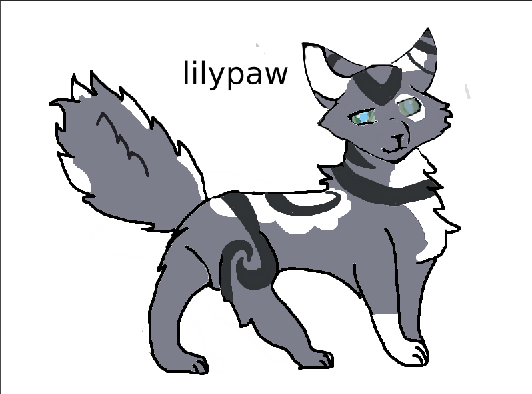 Owlpaw
gender: she
clan: Thunderclan
rank:apprentice
parents: Spettedpelt and Crowclaw
Mentor: Eaglefang[X] Marshstorm
Owlpaw is a brown tabby with a very long fur and a long thick tail. she has some withe fluf on here chest. she has amber eyes.
Owlpaw is for the most part a sweet cat who stays calm at most occasions except with training then she can not held back. She is also the clumsy one I mean how many cats do you know who fal because the stepped on there one tail? she most of the times just goes along with here clanmates just following the stream but just like every cat she has here limits and when she reached them she snaps. She cares also to much and is overprotective to everyone she cares about ( the rest can die in a ditch for what she cares).
Mapleshine
gender: she
clan: Shadowclan
rank: young warrior
parents: Cederstorm and Crowfur
siblings: Dewkit [x], Sloekit [x].
Son: Flintpaw
Mapleshine is a calico with a thick furr. She has cold amber eyes. She got a small scar on her left flank.
Mapleshine is a stubborn and bold cat who is very proud at being a shadow clan, she sees here clan as the best thing in the world and the other clans...well they are there..... She also likes attention an is bored really fast. She is a real extrovert and hates it to be alone being kind to her friends and aggressive to her enemies. Trough her growing up she became more and more cold towards everyone.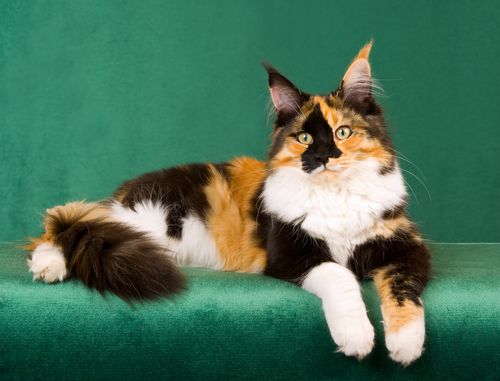 Stormpaw
gender: she
clan: Thunderclan
rank: apprentice
parents: pure kittypets
Adopted by: Emberheart
siblings:
Stormpaw is a white, sandy and black calico with a thick fur. She has a more thick posture du to her being kitty pet born. Her eyes are ice blue.
Stormpaw was born as a kitty pet. At the age of 5 moons she got lost away from her twoleg home and wandered into the woods where she was found my Emberheart and was taken into Thunderclan by her.  When she was old enough she got to become an apprentice.