Go make a creationa nd Clan Selection, get it approved, and MAYBE youc an find out. Sorry, but it's rules.
_________________
My Lives
Old WCC
Hollywhisper(First, deceased): Memories are golden.
Rosejade(Second, deceased): Love is a word that cannot be described.
Dawn(Third, deceased): I will be the dawn of a new light.
New WCC
Silverkit/paw/flame(First, living): I will live a life worth living.
Random Signature Stuff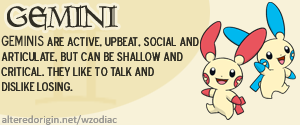 1.Have created a cat in Cat Creation and gotten it approved. Yes
2.Have chosen a Clan in Clan Selection and gotten it approved. Yes
3.Have posted in at least one topic in Areas of the Forest. Yes
4.Have been a kit on this site for at least two weeks. Almost