Mossbloom had been reorganizing the herbs over and over since Pricklebush's death, and yet it still didn't feel right. The hauntingly empty and stagnant place that had once held her mentor's prickly, lively personality was ever present, looming over her like the darkest shadows. Today, however, the rustling of the ferns made her ears swivel back, and instinctively she sniffed the air, trying to figure out who was visiting her. The strong scent of blood and tears almost overwhelming the scent of the cat caught her completely off guard however, and she spun around, green eyes wide in panic. She could barely recognize Dawngaze, the she-cat was covered in blood and wounds and.... Oh stars. Mossbloom's stomach turned as she took in the gap where an ear should have been, had been just the day before.

"Great StarClan, Dawngaze, what in the Dark Forest happened?" Mossbloom breathed, still taking in the extent of the she-cat's wounds. Shaking herself, she stood and quickly padded to the side of the warrior, offering her a shoulder. "Never mind that, I apologize, you can explain once I've patched you all up. Here, let's get you over to one of these nests, and you'll be settled in no time." Ignoring the sticky sensation of blood seeping into the fur at her shoulder as she helped the she-cat towards one of the nests lined against the wall of the den, she got her settled before calling to a nearby warrior to fetch some water-soaked moss.

"And lots of it!" She called after the retreating form before turning to focus on the first, most urgent matter..... Her ear. Or rather lack thereof. Fetching some of the clean moss she stored in the back of the den along with a couple poppy seeds, she placed the poppy seeds carefully in front of the she-cat. "Here, eat these, I'll get to work. This is going to sting a little bit, but I have to stop the bleeding, okay?" Pressing the moss firmly to the gap on the top of her head, Mossbloom grimaced silently as she took in the extent of the wounds. ""Oh Dawngaze...." she breathed sympathetically.
______________________________________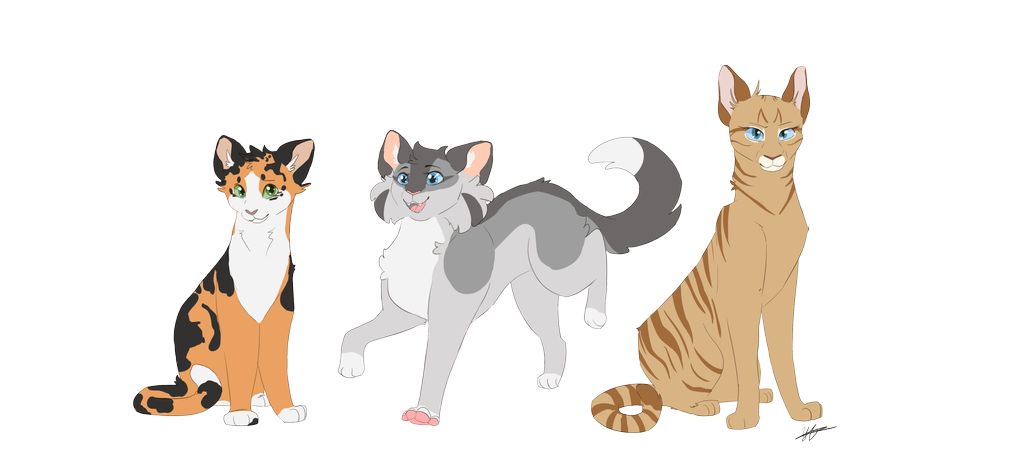 Mossbloom (She-Cat):
50 HP/120 SP
ThunderClan Medicine Cat (Tier 2)
(009933)
Dappleshine (She-Cat):
100 HP/280 SP
WindClan Warrior (Tier 5)
(006699)
Goldengale (She-Cat):
60 HP/200 SP
WindClan Warrior (Tier 3)
(ff9900)