You stumble through the door of a small, run-down shack that seems to be falling apart. You look around and call out to see if there is anyone around. You've heard tales of a great artist that lives here, rarely leaving their shack. You're about to turn around when a meow comes from a blue-grey cat on a counter that was not there before, odd. "Are you Grey?" You ask, the cat doesn't respond for a moment but soon responds in kind. "Depends who's askin'!" The cat meows, its face stern and hard for a moment. Only to break out into a fit of giggles!

It seems to howl in laughter on the counter before wiping a tear from its eye. "Yeah! I'm Grey! You coming for some art or just a chat?" Grey jovially bumps your shoulder with a paw before gesturing that you to come up to her counter. "My prices are fair, hopefully, they won't be too much for ya." She lifts a catalog in front of you, "Here's all the deets, select what you want from it. I only have a couple slots available for now." She mews, pushing the book towards you.
When you are deciding to commission me:
You need to be able to pay me via Paypal.
Send it to
chantelgraff@gmail.com
Please put a memo with your username so I can keep track
Do not send until I have confirmed your commission
I'm able to reject any commission.
I'll start your commission only after the money is sent
Rules to read before commisioning me:
If you're interested, post below the details of the type of commission you want and the details of what you want me to draw. Post
 references if you can! That would be helpful
You may not use my artwork for commercial purposes or for profit
You may use the artwork for personal reasons as long as you don't claim as your own and give credit where due
Slots Available:

1:
2:
3:
4:Completed Commissions:
1. Ripped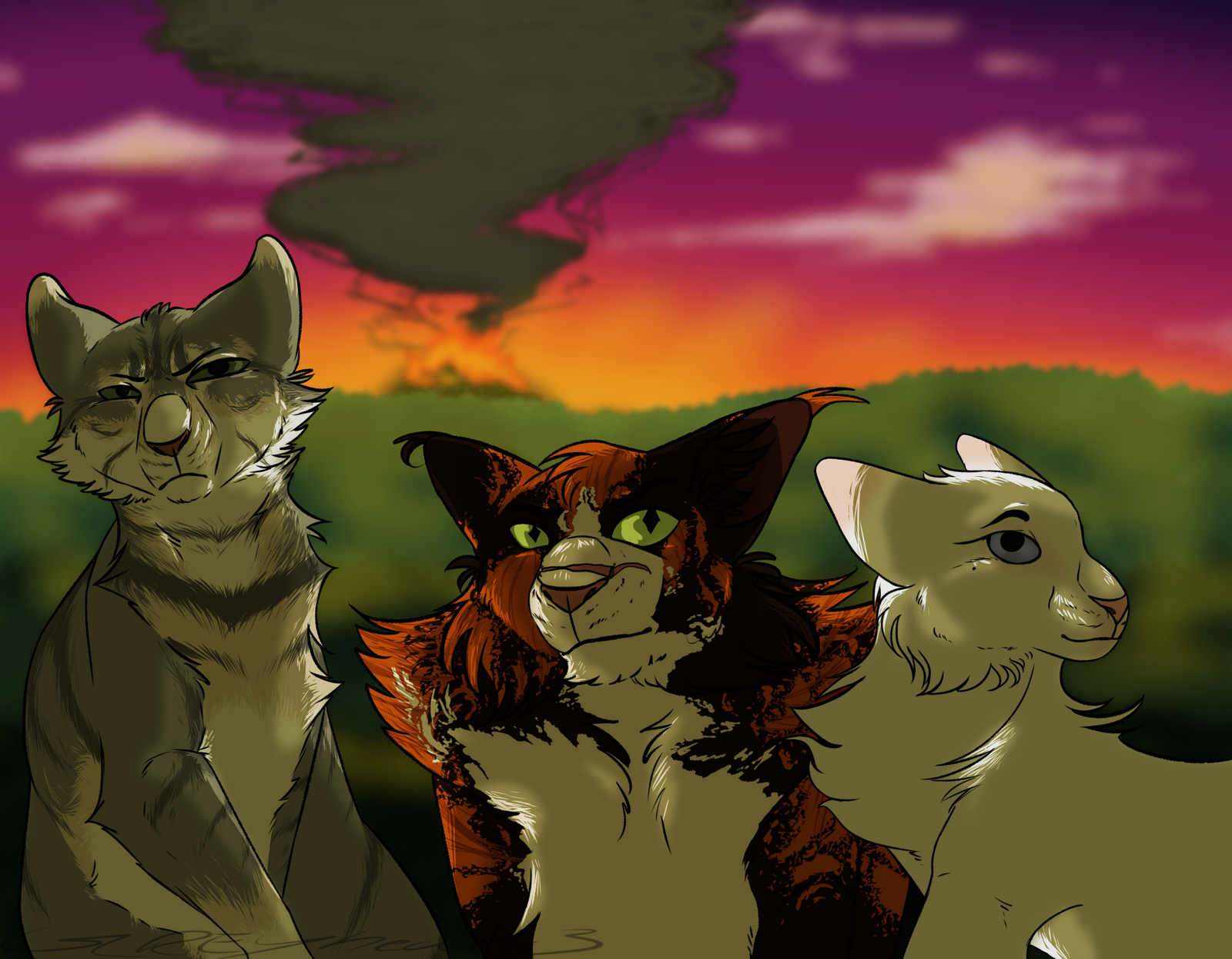 Sketches
These sketches only take about 5-10 minutes to do, depending on complexity. If there are two cats in two complex poses then it will take 20 minutes and I will charge you accordingly as if you asked for two single sketches.
400 DA
4.00 CAD/USD

Line art
20 minutes for a cat not in a complex pose, they can be fluffy or not, I don't care. 30 minutes will be for a cat in a complex pose. Will charge the second character as you asked for two separate commissions.
800 DA
8.00 CAD/USD

Flat colours
Flat colours take a lot of time, specifically the cats with complex designs. They can range from 30 minutes to an hour doing just one cat, doing more than one can take up a lot of my time. If you're not sure what I classify as complex and not-complex send me a note and I'll tell you. Again, if you want another character I will charge as if you had gotten two separate commissions.
1200 DA
12.00 CAD/USD

Shading
Shading does not take a lot of my time and is fairly simple to do, so I will NOT charge as if you paid for two separate commissions but only for the shading tier.
1300 DA
13.00 CAD/USD
extra
300 DA / 3.00 CAD/USD
for another character.
Backgrounds and scenes
Unlike the rest of the tiers, this one is the most time consuming, I'll spend anywhere from 1 hr to 3 hrs doing backgrounds, this includes effects. This is very draining for me, so I will demand a lot for this. Having two characters will not affect the price of this tier.
3000 DA
30.00 CAD/USD

Headshots and busts.
All costs of the commissions will be HALVED if you get a headshot. All costs will be cut by
25%
if you get a bust. If there is a second character, it will be priced as if you have gotten a second commission.
800 DA
8.00 CAD/USD- You may find artistic examples on my Deviantart:
https://www.deviantart.com/greyheart3
Code:

[b]Username:[/b]
[b]What Tier are you getting?:[/b]
[b]Character(s) NAMES and APPEARANCEs:[/b]
[b]Character(s) personalities:[/b]
[b]Theme:[/b]
[b]What do you want the character(s) doing?:[/b]
[b]Extra:[/b]

You leave the Shack with your order placed, hopefully it will come soon. Grey, the teller and artist, says that it may be a long wait but not to worry.