Transient




Characters

: (S)corchclaw; (T)igerleaf; (C)hase; (H)ailpaw





Number of posts

: 767


Clan/Rank

: (S)RC deputy, (T)SkC warrior, (C)default rogue, (H)TC apprentice


Subject: Punch my child Mon Jul 30, 2018 9:51 pm

---

Tigerleaf needs a battle for her requirements. She's a SkyClanner, so her opponent will have to be from a clan that shares borders with SkyClan. As the title reads, come punch a depressed cinnamon roll. She'll hit back. Young warriors required, since that's what she is.

If you're going to offer up your cat, please be able to post within twenty-four hours of my posts.
Jade O' Lantern




Characters

: [S]potfur [Fi]repaw [F]lamewish [C]inderfall [Sp]arkpaw





Number of posts

: 3547


Clan/Rank

: [S]RC DE [Fi]RC APP [F]RC NAW [C]RC W [Sp]SC APP


Subject: Re: Punch my child Tue Jul 31, 2018 5:32 am

---

Cinderfall, young warrior of Riverclan.

_________________

*

WCC's Resident Wingwoman and Third Wheel

*

Queen of Spur of the Moment Decisions

*

Spotfur, Tom, Disabled Elder of Riverclan, 009933

Firepaw, Tom, Apprentice of Riverclan, cc0000

Cinderfall, Tom, Disabled Warrior of Riverclan, 0099cc

Sparkpaw, She-cat, Apprentice of Shadowclan, ffcc00

Flamewish, She-cat, Newly Appointed Warrior of Riverclan, ff6666
Transient




Characters

: (S)corchclaw; (T)igerleaf; (C)hase; (H)ailpaw





Number of posts

: 767


Clan/Rank

: (S)RC deputy, (T)SkC warrior, (C)default rogue, (H)TC apprentice


Subject: Re: Punch my child Tue Jul 31, 2018 6:38 am

---
Jay Bord
Site Moderator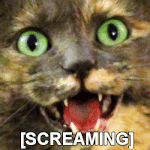 Characters

: Jaystar ♂ / Tinytip ♀ / Cedarstorm ♀ / Silverfang ♀ / Firestone ♂ / Hailsong ♀







Number of posts

: 2662


Age

: 18


Clan/Rank

: Riverclan


Subject: Re: Punch my child Tue Jul 31, 2018 12:18 pm

---

My two children fighting O.O Beautiful

_________________

↠Moderator↞°Berrypaw°

|

ºHailsongº

|

ºJaystarº

|

ºFirestoneº

|

ºSilverfangº

Tom/ RC Apprentice | She-cat/RC Warrior | Tom/RC Leader | Tom/SC Senior Warrior | She-cat/RC Senior Warrior

ºCedarstormº

|

°Tinytip°

|

°Beetlemask°

She-cat/ SC Elder | She-cat/RC Perma-Queen | Tom/ NPC
Transient




Characters

: (S)corchclaw; (T)igerleaf; (C)hase; (H)ailpaw





Number of posts

: 767


Clan/Rank

: (S)RC deputy, (T)SkC warrior, (C)default rogue, (H)TC apprentice


Subject: Re: Punch my child Wed Aug 01, 2018 1:28 am

---
Sponsored content

Subject: Re: Punch my child

---