Cat Name
: Mosskit / Mosspaw  / Mossshine
Tom or She-Cat
: She-Cat
Appearance
: Mosskit is an average-sized, medium-haired brindled tortoiseshell and white she-cat. Her pelt is extremely soft and fluffy, and the ebony and cherry-colored patches are mostly dominant on her face, back and tail.
Her coat is very thick, and her rounded eyes are a brilliant, rich forest-green shade.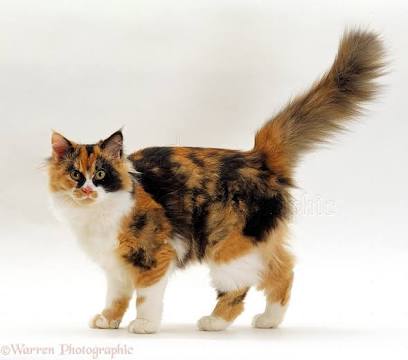 Personality
: Mosskit is extremely extroverted and bubbly. She's always lively, hyper and high-spirited, full of an energetic optimism. Because of this, she can be quite impulsive at times and tends to blurt out well-meant, honest comments that are intended to be helpful, although they can quickly hurt others.
Mosskit is sweet and innocent, but is known to be gullible and naive. She also only wants to have fun, and absolutely
despises
having to do 'boring' activities.
Clan
: WindClan
Origins
: Pure WindClan, NPC x NPC
______________________________________
your wings already exist
all you have to do
is fly
:.:|| ic  news ||:.:


.:|| Featherpaw • RiverClan | Smokekit • ShadowClan | Vixenkit • ThunderClan ||:.
|  20/80 | 5/15 | 5/15  |
.:||  #9999cc | #665f35 | #b02e2e  ||:.