this is an april fools joke plz don't sue me
Leastrm turned his bright vivid bright green eyes to shartpooth and smiled big because he was happy and his smile was like the brightest of all the sunshines baked together in the worlds sunnyest pie at exactly 781.72 degrees on the heat-scale thing. Sharptghod  turnd to him her dull green eyes suddenly not dull at al. "wow jes so hadsmoe." she hot to herself looking at him with a happy feelng. "nad is technencnkically NAT iscnets bc hes not my REAL father."
Leufsterm was excited. He felt excited feelings when he looked at shartpooth and he said "SharTPOOTH i feel excited."
Shaptorh nodded alot because she felt the wsame way. "Im excited to."
Leapftsrm leand formward
shartpooth lead formward
"lefastorm... i. love....'
Suddenly a FOX happened and leafastrom turned ariund with angry felings. "RA" he yeld awhen he swa the fox.
_________________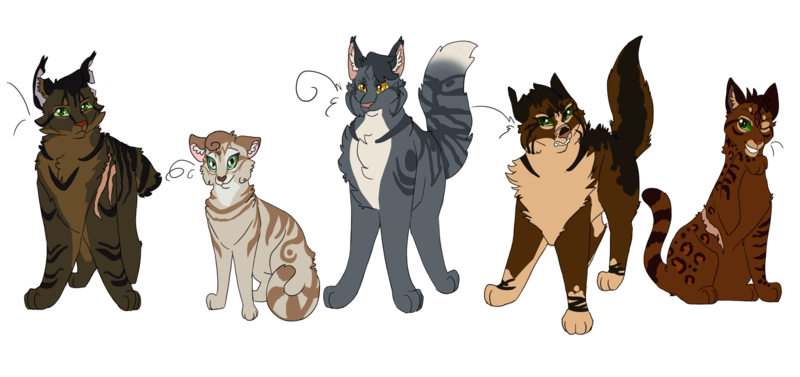 Siggy art done by the amazing Jay Bird(above) and Little Brother(below)!

lick my pepperoni nipples
Mintwhisker, Newly-Named Medicine Cat of Skyclan (45/100)
Leafstorm (100/280) Stormstrike (20/80) Sharptooth (80/240) Lilypaw (20/80, not pictured)
Rowantalon, Elder of Shadowclan (80/100) Thistlekit, NPC Kit of Windclan (not pictured above)