RAINFALL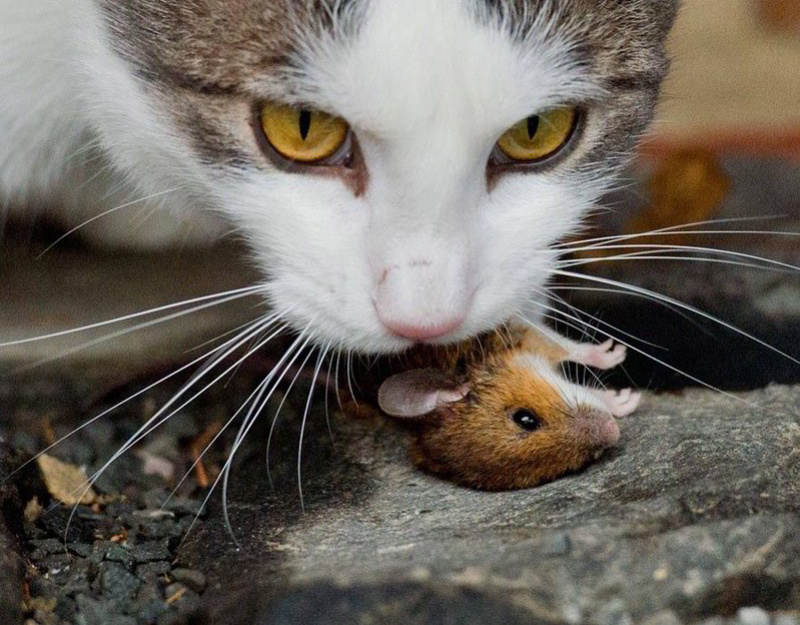 "She is the rain amidst the lightning – the storm that sets the skies alright."
SHADOWCLAN
Rainkit
--> Rainpaw --> Rainfall
March 30th, 2018 --> present
BASIC

CLAN:
Shadowclan
RANK:
Kit
ORIGIN:
Pure Shadowclan
GENDER:
She-Cat
DESCRIPTION

BUILD:
Rain is a long, lithe she-cat with a slender frame -- slighter than most strongly-built Shadowclan cats, but not nearly so willowy as to be mistaken for a Windclanner. Lean yet muscular, it is clear that she is built as a huntress -- agile and graceful. Is vicious in battle with sharp claws and great striking power.
PELT:
Rain's coat is medium-length, smooth, and well-kept -- if not especially soft. Her base is a pure, solid white -- like frost -- and is painted with patches of brindle. The brown-black covers her ears and reaches around to touch her eyes, as well as covers large parts of her midsection -- including most of her hips and completely covering her tail. Her paws are all unblemished white.
EYES:
Her eyes are an appraising, piercing yellow -- as if they see right through your soul.
SCARS:
none (yet)
PERSONALITY

PERSONALITY:
Rainfall is a quiet, perceptive soul – though by no means a gentle one. Emotionally isolated from her clanmates, she masks an inborn, rooted desire to see others
suffer
– one she ruthlessly controls. She possesses an iron will and an intense but patient nature, and is highly aware of herself and the world around her. Does not see other cats the way most do; believing herself superior. Longs for affirmation, though she despises restrictions – prizing free will and control over herself and her actions.
To her clan, Rain is often seen as an unassuming, quiet she-cat – if a bit socially abrupt and insensitive. But no one truly has issue with her – a dedicated warrior that enjoys long, solitary hunts in the night. Reality, however, is far different. While she brings back sustenance for her clan, she spends her nights in sadistic glee – toying with the lives of her prey. Her stinging comments – that make her clanmates vulnerable – are far more intentional than they appear.
In spite of this, Rain has remarkable self-control, and is not completely unfeeling – knowing genuine remorse when her actions inflict lasting harm on another cat.
QUALITIES:
• Introverted/soft-spoken
• Patient huntress
• Perceptive and aware
• Feels isolated
• Subtle
• Cunning
• Hates feeling helpless
• Enamored by control/power
• Toys with her prey
• Enjoys others suffering
PLOT:
Dynasty Decapitated
ROLE:
mate/childhood friend of Lightning
RELATIONSHIPS - HISTORY
FAMILY:
MOTHER (BIOLOGICAL):
Stormtail
[NPC]
Spoiler:
FATHER (BIOLOGICAL):
Leaflight
[NPC]
Spoiler:
MOTHER (ADOPTIVE):
Olivelily [Sunlit]
FATHER (ADOPTIVE):
Wolfheart [Seer]
SISTERS (ADOPTIVE):
Briarkit [Marcoco], Morningkit [Amity]
INFLUENTIAL FIGURES
:
FRIENDS – ENEMIES