Cays
Site Moderator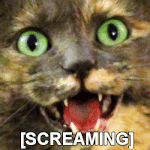 Characters

: Blossompaw ♀ | Dewshine ♀ | Marshstorm ♂ | Ridgepaw ♀ | Sparrowpaw♀







Number of posts

: 1373


Age

: 28


Subject: Cays Reminder Board Sun Jan 14, 2018 10:42 pm

---

For the love of everything above and below, please,

please

don't be afraid to ever nudge me! I do forget things sometimes, and I will never be upset at recieving a nudge. If I haven't posted in a timely manner, especially if you

need

something done, this thread and PM's are the way to go.

Please post here if I have not responded in over 48 hours, and I'll let you know what's up and/or post asap.

If I do neither within 24 hours, punt me to the m o o n.

To-do list: It's my turn





This list isn't going to be updated with every thread I am in (since that's a LOT), but I will use it to acknowledge where replies are due so you know I haven't ignored them.

_________________

⚡ThunderClan Deputy⚡

Dewshine♀                  Blossompaw♀                  Marshstorm♂                  Ridgepaw♀                  Sparrowpaw♀

RiverClan Warrior    |    RiverClan Apprentice    |     ThunderClan Deputy     |   TC Apprentice     |   SkyClan Apprentice      |

60/200                           20/80                           100/280                           20/80                           20/80      

---

My Characters                       NUDGE ME!