Yoshachu




Characters

: (a) Dawnpetal♀, (b) Scorchfang♂, (c) Sweetheart♀, (d) Shadefang♂, (e) Fernpaw♀







Number of posts

: 1928


Age

: 21


Clan/Rank

: (a) ThunderClan - Experienced Warrior, (b) ShadowClan - Deputy, (c) RiverClan - Warrior, (d) RiverClan - Young Warrior, (e) WindClan - Apprentice


Subject: Scorchpaw's Dark Destiny Tue Nov 14, 2017 7:18 pm

---

Scorchpaw of ShadowClan is far from the kindest cat. He is very ambitious and aggressive -- BUT NOT EVIL -- and he has no respect for cats older than him -- ESPECIALLY she-cats. He is the type of cat who feels toms are the superior sex, even going so far as to questioning why in the name of StarClan ShadowClan's deputy and head medicine cat are she-cats. And worst of all, his own mentor is a she-cat!

With this being said, I feel a good idea would be for Scorchpaw to train in the Dark Forest with a tom. He feels his training from his mentor Violetshine will only hold him back from achieving his goals in life, so if he had a very strong and powerful tom mentor he would be able to be an ever better warrior than Violetshine could ever hope to turn him into (according to Scorchpaw of course.)

As I stated before, I have absolutely no intentions on making Scorchpaw evil. Like many other cats in the canon books, he would be lulled into the Dark Forest with the false promise of training only to become the best warrior he could possibly be.

_________________

(Second sig by Jay Bird)

~~~ Deputy of ShadowClan ~~~Dawnpetal♀ ~ Experienced Warrior of ThunderClan ~ #fbce08
Scorchfang♂ ~ Deputy of ShadowClan ~ #ff8000
Sweetheart♀ ~ Warrior of RiverClan ~ #b38f00
Shadefang♂ ~ Young Warrior of RiverClan ~ #622d0b
Fernpaw♀ ~ Apprentice of WindClan ~ #8ab03c
Spiderkit♂ ~ Unborn Kit of SkyClan ~ #ffa700

Click here to view my masterlist!
Seer
Site Moderator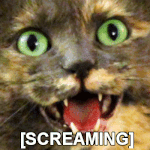 Characters

: [B] Brindlewhisker [S] Splashwillow [W] Wolfheart [E] Elmcloud [A] Adderpaw [Su] Sunpaw







Number of posts

: 2068


Age

: 18


Clan/Rank

: [B] WindClan Deputy [S] RiverClan Queen [W] ShadowClan Warrior [E] SkyClan Warrior [A] RiverClan Apprentice [Su] RiverClan Apprentice


Subject: Re: Scorchpaw's Dark Destiny Tue Nov 14, 2017 7:45 pm

---

Unfortunately the Dark Forest is currently way too weak to be training any cats. Feel free to continue this plot, but you'll have to scrap the concept of having Scorchpaw train in the Dark Forest. ;w;

_________________

✩ Local Dirtbag  |  

Site Moderator

 |  WindClan Deputy ✩

☾

Living

 |  

Deceased

☽

❀..  Adderpaw |  Wolfheart  |  Brindlewhisker  |  Elmcloud  |  Splashwillow |  Sunpaw  ..❀

❀.. riverclan app | shadowclan warrior | windclan deputy | skyclan warrior | riverclan queen | riverclan app ..❀