Alright chum- lemme help you out.
First of all, you can't become a MCA because Shadowclan already has one, and they don't need another.
However, you can still become an apprentice easily.
Firstly, you can message your clan leader,
Sun
, about becoming an apprentice. Sun  will then host a ceremony and assign you a mentor once you fulfill the
requirements
.
Requirements:
-
Have created a cat and gotten approved
(you need to make a cat)
-
Have posted somewhere in the Areas Of The Forest
(you need to roleplay your kit at least once)
-
Have been a kit on the site for at least one week
. (You need to wait a week)
You've already done the first two, so all you have to do now is wait a week!
_________________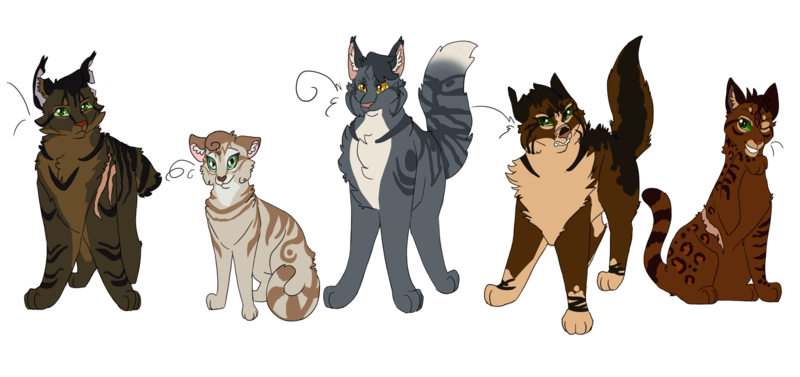 Siggy art done by the amazing Jay Bird(above) and Little Brother(below)!

lick my pepperoni nipples
Leafstorm, Senior Warrior of Thunderclan (100/280)
Mintwhisker, Newly-Named Medicine Cat of Skyclan (45/100) Stormpaw, Apprentice of Riverclan (20/80) Sharptooth, Exp Warrior of Thunderclan (80/240) Rowantalon, Senior Warrior of Shadowclan (100/280)