if the sky comes falling down, for you, there's nothing in this world I wouldn't do
SUNPAW
SUN → SUNKIT → SUNPAW
≈ BASIC INFO ≈
Clan → Thunderclan
Former Clan → Thunderclan/Mistclan
Rank → Apprentice
Former Rank(s) → Kit
Origin → 100% Thunderclan
Gender → Female
Age (in moons) → 12
≈ DESCRIPTION ≈
Eye Color → A rather pretty forest green, that fades out to a softer, paler shade.
Fur Color → Golden spotted tabby w/ lighter undersides and lighter ticking.
Specific Markings → Red ears, white chest, belly, shoulders and front legs.
Entire Appearance → She's a rather small she-cat with a slender, lithe form. She has large ears and eyes, short whiskers and sleek fur.
Personality → Usually she's very sweet and kind. Curious, protective and stubborn, she usually feels the need to take charge of a dangerous situation to protect others.
Words are her main weapon, and if you cross her she'll mark you as an enemy for life and constantly bombard you with snide comments, although it's difficult to make her angry.
Other → Cinnamon Roll (usually)
≈ MENTORS AND APPRENTICES ≈
Mentor → Lichenfang
Current Apprentice(s) → N/A
Former Apprentice(s) → N/A
≈ FAMILY ≈
Mother → Flowerheart (NPC)
Grandmother → NPC
Grandfather → NPC
Father → Dawnclaw (NPC)
Grandfather → NPC
Grandmother → NPC
Brother(s) → Leafstorm, Robinkit(NPC Deceased)
Sister(s) → Frostkit(NPC Deceased)
Niece(s) → Cherrypaw
Nephew(s) → Dogpaw, Cloudpaw
Current Mate → Falconpaw
Son(s) → TBD
Daughter(s) → TBD
Stepson(s) → N/A
Stepdaughter(s) → N/A
Adopted Children → TBD
Grandchildren → TBD
≈ LIFE ≈
Creation Date → Sat Apr 08, 2017
First Appearance →  Sun Apr 09, 2017
Apprentice Ceremony → Fri Apr 14, 2017
Warrior Ceremony → TBD
Medicine Cat Ceremony → N/A
Deputy Ceremony → TBD
Leader Ceremony → TBD
≈ MISCELLANEOUS ≈
Dialogue Color →  #339900
Stats → 20HP/80SP
Requirements → 1 Hunting Patrol,
1 Gathering
, 1 Battle/Assessment
Art →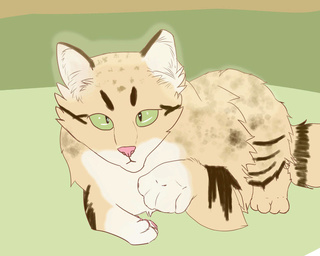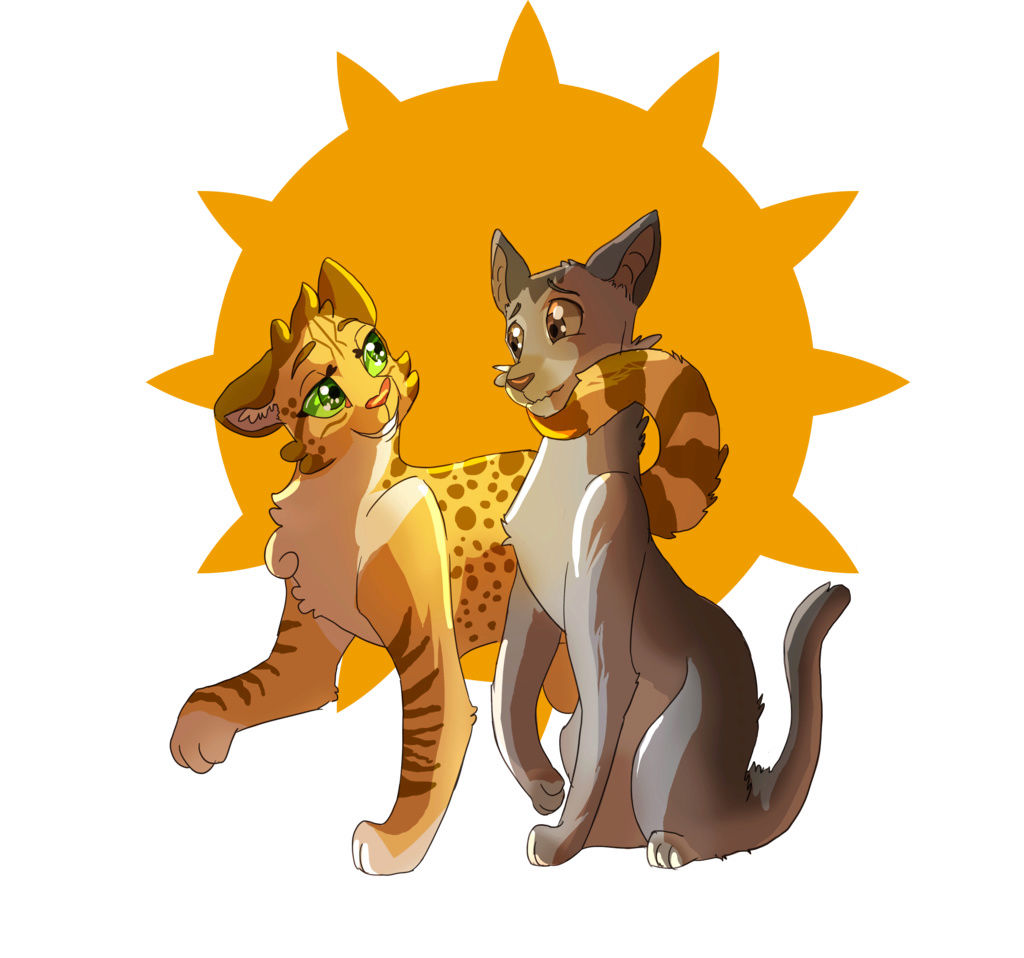 Photo →
Quote: "I'll go where life takes me, but believe me, I'll make it out the other side alive.

Songs: | Bust Your Kneecaps - Pomplamoose |
King - Lauren Aquilina | Havana | I Lived - One Republic |  Willow Tree March |