Sun
I LOVE PIKACHU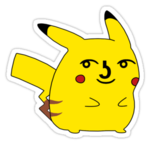 Number of posts

: 7027


Age

: 18


Subject: Willowkit's Apprentice Ceremony Mon Jul 03, 2017 6:42 pm

---

Leopardstar climbed the Jaggedrock when the moon had reached full height in the night sky and called out to his clan. "Let all cats old enough to capture their own prey join here beneath the Jaggedrock for a clan meeting!"
Drippy




Characters

: (S)unpaw(Deceased, (L)eafstorm, (F)lowerpetalDeceased, (G)ingerpawDeceased, (R)owantalon, (W)illowpaw, (SH)arppaw, (M)intkit







Number of posts

: 1627


Age

: 98


Clan/Rank

: Thunderclan Apprentice/ Thunderclan Warrior/ Riverclan Newly Appointed Warrior / Default Rouge/ Shadowclan Warrior /Shadowclan Apprentice


Subject: Re: Willowkit's Apprentice Ceremony Mon Jul 03, 2017 11:57 pm

---

Willowkit skidded out of the nursery, tumbling to a stop beneath Jaggedrock excitedly. She had no idea what was going on, so why not be excited about it?

_________________

Proud member of Thiccclan, residents of Radclanland - Shadigo 4 lyfe - Official Shadowclan Father

Leafstorm, Exp. Warrior of Thunderclan. Mintpaw, Apprentice of Skyclan. Sharptooth, NAW of Thunderclan. Willowheart, Young Warrior of Shadowclan. Rowantalon, Exp. Warrior of Shadowclan.

I hAvE CLaiMEd tHIS COloR foR CBOXING IT IS MINE
Sun
I LOVE PIKACHU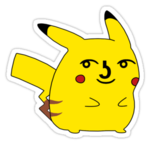 Number of posts

: 7027


Age

: 18


Subject: Re: Willowkit's Apprentice Ceremony Tue Jul 04, 2017 12:03 am

---

Leopardstar began the ceremony after seeing the kit trot from the nursery. "Willowkit, step forward." He meowed, looking serious. "You have reached the age of six moons and are ready to begin training. From this moment until you receive your warrior name, you shall be called Willowpaw. I will be your mentor, and I will train you to the best of my ability." He finished, fully aware of the strain he had been putting on his warriors recently. He jumped down to the ground to meet Willowpaw's nose with his own.
Drippy




Characters

: (S)unpaw(Deceased, (L)eafstorm, (F)lowerpetalDeceased, (G)ingerpawDeceased, (R)owantalon, (W)illowpaw, (SH)arppaw, (M)intkit







Number of posts

: 1627


Age

: 98


Clan/Rank

: Thunderclan Apprentice/ Thunderclan Warrior/ Riverclan Newly Appointed Warrior / Default Rouge/ Shadowclan Warrior /Shadowclan Apprentice


Subject: Re: Willowkit's Apprentice Ceremony Wed Jul 05, 2017 1:00 am

---

The she-cat's eyes grew wide in admiration as she stepped forward to touch the leader's nose. Her chest puffed out with pride and she could barely suppress a pleased purr- the young apprentice was wiggling with delight. Of all the cats that could mentor her, what had she done to deserve such as special cat?

_________________

Proud member of Thiccclan, residents of Radclanland - Shadigo 4 lyfe - Official Shadowclan Father

Leafstorm, Exp. Warrior of Thunderclan. Mintpaw, Apprentice of Skyclan. Sharptooth, NAW of Thunderclan. Willowheart, Young Warrior of Shadowclan. Rowantalon, Exp. Warrior of Shadowclan.

I hAvE CLaiMEd tHIS COloR foR CBOXING IT IS MINE
Sponsored content

Subject: Re: Willowkit's Apprentice Ceremony

---