Jughead




Characters

: Falconpaw(Rowan), Hawkswoop(Diesel) Morningfog, Bat,Lightningstrike,Glass,Pepper, Webtail, Harepaw, Robinflight, Pinepaw, Clearkit





Number of posts

: 2909


Age

: 15


Subject: Fangbloodstar of evil clan Sat Apr 01, 2017 10:18 am

---

Cat Name: Fangblood

Tom or She-Cat: GOD

Appearance: Black with bright red stripes, a tuft covers one eye. Blood red eyes that turn white when this cat has flashbacks from a painful past.

Personality: Charming, cool, STRONG, Perfect, Angry, Mean, Bloodthirsty

Clan: EvilClan

Origins: Kin of BrokenstarxTigerstar

((I can handle more than five cats so the rules don't apply to me))

_________________

#LEAFYALSOSINNED-Bun

Don't be afraid to PM me if you want me in your plot, I'll most likely say yes!

Things to look for:

Look closely at Pepper's text color, it changes to a lighter color as her plot progresses!

Any topic that affects a cross between Bat and Pepper will have something to do with fire.

Morningfog will occasionally have a topic that relates to mornings. These may or may not be important. It's mostly just for fun.
the suavest man alive




Characters

: [Q]uietrain; [P]alepaw; [F]erretpaw; [B]lackpaw; [H]aykit







Number of posts

: 2136


Age

: 13


Clan/Rank

: the official doormat of skyclan


Subject: Re: Fangbloodstar of evil clan Sat Apr 01, 2017 2:02 pm

---

Cat Name: Shadowshade

Tom or She-Cat: She-cat

Appearance: Pitch black she-cat with blood-red eyes. Curly fur with silverly tips and a red tail and paws.

Personality: Beautiful, Cute, Evil, Flirty, Charming, Flawless

Clan: EvilClan
 
Origins: Sister of Fangbloodstar and his deputy as well because she is so perfect and she was the best as an apprentice and best a a warrior so her older brother said he will appoint her as deputy since she was very young because she was so incredible.

_________________

♝quietrain♝ ♘palepaw♘ ♛ferretpaw♛ ♙blackpaw♙ ♖haykit♖

♝skyclan naw♝ ♘thunderclan apprentice♘ ♛shadowclan apprentice♛♙riverclan apprentice♙ ♖windclan kit♖

♝fe3682♝ ♘53c7cb♘ ♛c64730♛♙051229♙ ♖ffbf00♖
Reaper King
Site Moderator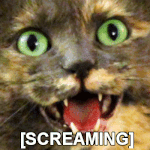 Characters

: Tatteredleaf, Viperstorm, Badgerthorn, Shrikepaw, Minkspark, Ploverkit







Number of posts

: 7226


Age

: 20


Clan/Rank

: Skyclan Apprentice and Kit, Thunderclan Queen and Apprentice, Riverclan Warrior, Windclan Warrior


Subject: Re: Fangbloodstar of evil clan Sat Apr 01, 2017 2:11 pm

---

Approved for both ;)

_________________

Site ModeratorMinkspark ✦ Viperstorm ✦ Tatteredleaf ✦ Badgerthorn ✦ Ploverkit ✦ Shrikepaw
Thunderclan ✦ Riverclan ✦ Thunderclan ✦ Windclan ✦ Skyclan ✦ SkyclanHonored List

✦

Alive List
Sponsored content

Subject: Re: Fangbloodstar of evil clan

---