Jughead




Characters

: Falconpaw(Rowan), Hawkswoop(Diesel) Morningfog, Bat,Lightningstrike,Glass,Pepper, Webtail, Harepaw, Robinflight, Pinepaw, Clearkit





Number of posts

: 2909


Age

: 16


Subject: Territory References Wed Feb 22, 2017 5:59 pm

---

Basically just put what you image a territory to look like, ie:

Stepping Stones:

Sunning Rocks:

This is just to see how everyone imagines the territories, I thought it would be a fun idea.

_________________

#LEAFYALSOSINNED-Bun

Don't be afraid to PM me if you want me in your plot, I'll most likely say yes!

Things to look for:

Look closely at Pepper's text color, it changes to a lighter color as her plot progresses!

Any topic that affects a cross between Bat and Pepper will have something to do with fire.

Morningfog will occasionally have a topic that relates to mornings. These may or may not be important. It's mostly just for fun.
Bunny




Characters

: [V] Venompaw | [L] Lynxpaw | [E] Echokit | [B] Burntkit







Number of posts

: 327


Age

: 16


Clan/Rank

: [V] Shadowclan, Apprentice | [L] Shadowclan Apprentice | [E] Windclan kit | [B] Windclan Kit


Subject: Re: Territory References Thu Feb 23, 2017 8:59 am

---

Okay, well I imagine Sunning rocks more like this only with more sun:

Sunning rocks::

_________________

                                 |Venompaw|                  |Lynxpaw|                    |Echokit|                      |Burntkit|                 |Flutteringkit|                               |SC Apprentice|            |SC Apprentice|               |WC  Kit|                       |WC  Kit|                      |TC Kit|
Maple
Site Moderator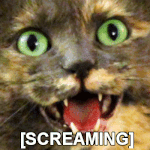 Characters

: Dustcloud{D}, Blazeflight{B}, Silentstrike{Sil}, Gustpuddle {G}, *Swiftflight {Sw}, Fennelkit {Fn}, Jaykit {Ja}, Fallowkit {Fa}, Fern {Fe}, *Brackenberry {Br}







Number of posts

: 2182


Age

: 13


Clan/Rank

: Windclan Senior Warriors{G & Sil}, Shadowclan Experienced Warrior{B}, Thunderclan Senior Warrior{D}, Skyclan 'Paw{Sw}, RiverClan Unborn Kit {F}


Subject: Re: Territory References Thu Feb 23, 2017 2:10 pm

---

_________________

|

Silentstrike

|

Gustpuddle

|

Blazeflight

|

Dustcloud

|

Fennelkit

|

Fallowkit

|

Jaypaw

|
Sponsored content

Subject: Re: Territory References

---