Ravenfeather




Characters

: Bubblemist; Copperfang; Sparrowfeather; Creamfrost







Number of posts

: 3985


Age

: 17


Clan/Rank

: Bubblemist: Skyclan/Warrior; Copperfang: Shadowclan/Warrior; Ravenfeather: Thunderclan/Warrior; Creamfrost: Thunderclan/Warrior; Snowkit: Windclan/Kit


Subject: Reincarnation yo Sat Dec 31, 2016 11:44 pm

---

So I was gonna eventually reincarante Cloverpool and she was gonna be the spitting image of her but she was gonna be a little more fiercer and out there than Cloverpool was and I have a few names for the dame her personality is this: Cloverkit is a fierce loyal she cat who puts herself out there and loves to make new friends, she is extremely protective of her friends and family and is very involved with the clan and its affairs. Despite being the spitting image of the once great warrior Cloverpool she has yet to discover that she is in fact the old warrior herself and is still as sting and loving as she was. After hearing many stories of the dead she cat she begins to sort of idolize her and looks up to the she cat and wants to follow her example.

_________________

Snowkit #0000ff:

Bubblemist #ffcc00:

Copperfang #ff9966:

Sparrowfeather  #cccc00:

Creamfrost  #ffcc99:
Dimmeh




Characters

: Blackwhisker and Midge, coming soon.







Number of posts

: 2852


Age

: 16


Clan/Rank

: "WCC's National Treasure"


Subject: Re: Reincarnation yo Sun Jan 01, 2017 8:52 am

---

Clovercloud is beautiful.

_________________

Blacktwig/Blackwhisker --- ThunderClan * Fallowstripe --- StarClan * Goatshade --- StarClan * Bouncepaw --- StarClan * Egretkit --- StarClan
Maple
Site Moderator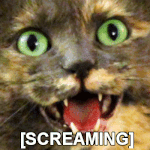 Characters

: Dustcloud{D}, Blazeflight{B}, Silentstrike{Sil}, Gustpuddle {G}, Swiftflight {Sw}, Fennelkit {F}







Number of posts

: 1894


Age

: 13


Clan/Rank

: Windclan Senior Warriors{G & Sil}, Shadowclan Experienced Warrior{B}, Thunderclan Senior Warrior{D}, Skyclan 'Paw{Sw}, RiverClan Unborn Kit {F}


Subject: Re: Reincarnation yo Sun Jan 01, 2017 9:43 am

---

I like clovercloud 
Ravenfeather




Characters

: Bubblemist; Copperfang; Sparrowfeather; Creamfrost







Number of posts

: 3985


Age

: 17


Clan/Rank

: Bubblemist: Skyclan/Warrior; Copperfang: Shadowclan/Warrior; Ravenfeather: Thunderclan/Warrior; Creamfrost: Thunderclan/Warrior; Snowkit: Windclan/Kit


Subject: Re: Reincarnation yo Sun Jan 01, 2017 1:21 pm

---

Oh yis keep voting my children

_________________

Snowkit #0000ff:

Bubblemist #ffcc00:

Copperfang #ff9966:

Sparrowfeather  #cccc00:

Creamfrost  #ffcc99:
Sponsored content

Subject: Re: Reincarnation yo

---