Here's the plot: Pansypaw is out exploring the territory along one of the borders.  She falls in the river/gets stuck in brambles/gets stuck in mud*, and the tom helps her out.  They leave being attracted to one another, and talk at the next Gathering.  They decide to meet up, and this goes on for 2 or 3 moons.  Eventually they get into an argument/get discovered*, and decide to call it quits. Pansypaw walks away with new wisdom and maturity, and the tom walks away with whatever their player chooses :)  
*The situation will depend on the clan the tom is in, and other factors.
Click here
to see Pansy's profile :)
Requirements:
Must be an apprentice around Pansykit's age (She will be promoted to apprentice around 12/22/16)
Preferably from RiverClan, but ThunderClan or ShadowClan could work too
Not a long-term relationship, just a childhood crush that fizzles out; 2 or 3 moons at the most.
Any personality is okay, but Pansykit would probably be most attracted to a tom who is adventurous, possibly rebellious.
NO KITS will come out of this relationship
Application:
Cat's Name:
Clan:
Creation Topic or Character Profile:
So, who will be Pansy's little bad boy?  
_________________
❤ May your heart be your guiding key ❤
Site Moderator & ThunderClan Leader
Living Characters | Deceased Characters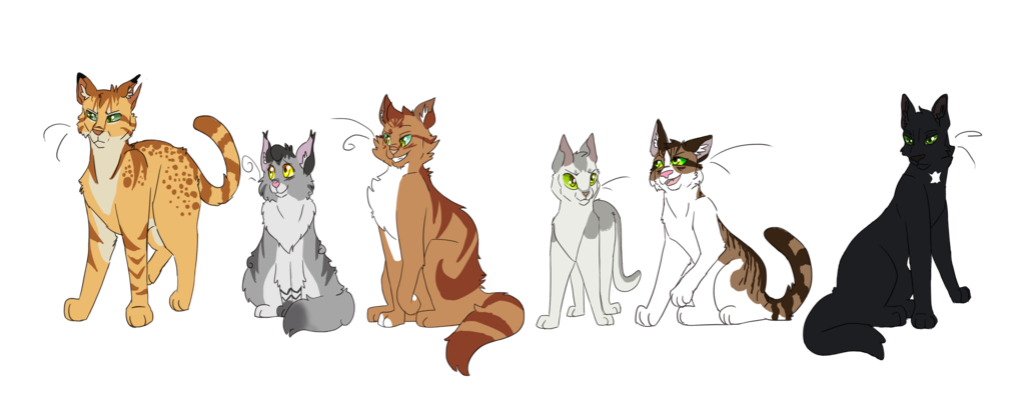 Leopardclaw ~ Finchstream ~ Ryeheart ~ Laurelsong ~ Fernpaw ~ Nightstorm
ThunderClan Leader | RiverClan Warrior | ShadowClan Warrior | WindClan Warrior | SkyClan Apprentice | SkyClan Warrior