We shall play a game. Do you like banning? Good. Cause this is the ban game. Rules are simple:
HOW TO PLAY: One person posts like "I like ___" or "___ sucks", then a person posts after saying "BANNED: ____ IS NOT GOOD" or "BANNED: ___ IS THE BEST"
IF YOU ARE "BANNED": After 5 posts, you are unbanned and can ban someone
IF SOMEONE SAYS YOUR FAVORITE THIS ISN'T GOOD: Just ban them for thinking its bad. DO. NOT. GET. ANGRY. AT. THEM.
DO NOT WORRY IF BANNED: You can post after 5 posts, you aren't
literally
banned.
EXAMPLE: Random Guy 1: I think overwatch isn't good.
Random Guy 2: BANNED: For not enjoying good games. I think dogs are the best pets. (just an example, if you dont like overwatch, thats alright)
Random Guy 3: BANNED: For rping on a cat site without enjoying cats. (so on and so forth, and also just an example)
I'll start.
I think undertale gets way more attention than it deserves.
_________________
Swiftheart|RiverClan|Experienced Warrior|#00ccff
Night|Rogue|Apprentice-Rogue|#9900ff
Oceanlight|SkyClan|Medicine Cat|#003399
Snakeblaze|ShadowClan|Experienced Warrior|#ff6600
Echo that Strides Through | Tribe of Endless Skies | To-be | #66ccff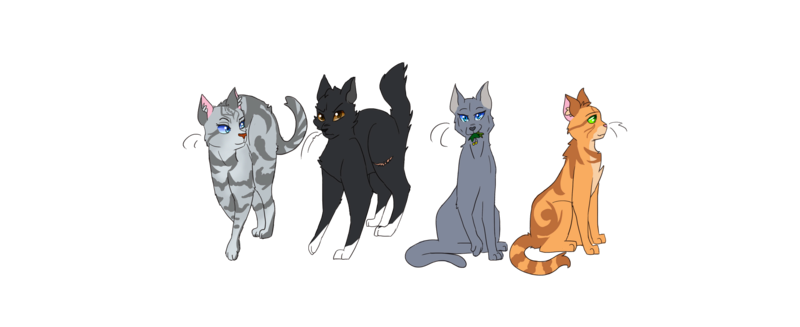 @Yoshachu
Loyalty To SkyClan
RiverClan MasterRace
EdgeClan Next MasterRace
Not In A Squad