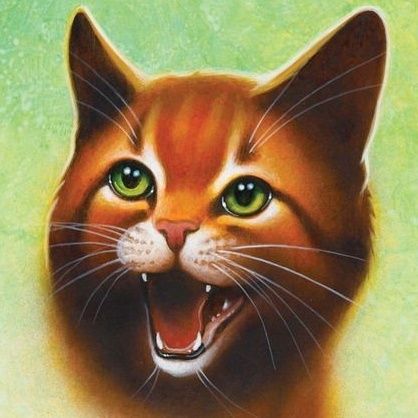 This is your chance to have one of your cats earn their place as the best cat on WCC! Sign up
ONE
of your cats, dead or alive, to enter into voting tournament where the people will choose who's their favourite.  
You can make banners, have discussions, go nuts! Try to win the title of Best Cat on WCC.
SIGN UP WILL CLOSE ON WEDNESDAY 26th
To do this, fill out this form below and comment on this topic:
Code:

[b]Name:[/b]
[b]Gender:[/b]
[b]Clan:[/b]
[b]Photo URL:[/b]
[b]Notable achievements:[/b]
eg.
Name:
Ivyfall
Gender:
She-Cat
Clan:
RiverClan
Photo:
Attach a photo via link or hyperlink
Notable achievements:
Deputy of Riverclan. Fought in wars. Is a cool cat. Mother of RC.
Friendly reminder that vote manipulation via making multiple accounts will incur one week bans for EACH account you make
_________________
             Water-Type Pikachu ϟϟ Site Administrator ϟϟ RiverClan Leader
Dewtuft [#0099ff]   Ivystar [#33ccc] 
Violetshine [#9999ff] Peatpaw [#666600]