I have been noticing it a lot lately. People have been deeming their cats as warriors and apprentices before the ceremony is over or barely even begun. Guys you cannot do this. If your ceremony isn't complete yet then you are still the previous rank. So if my Thistlekit was in the middle of a ceremony I can't have her go do apprentice stuff because her ceremony isn't complete she isnt an apprentice yet. I cannot use her as Thistlepaw in any topic until that ceremony is over. If you are using them as their new rank before the ceremony is over its a conflict of time and creates a paradox. Which is against the role playing rules.
"No paradoxing. Only once a topic is finished does a cat have a memory of that topic in new topics. But only ones created after the first was finished. It may sound confusing, but topics shouldn't last all that long."
So until they are deemed their new rank, and the ceremony is over do they have their new name. Guys ceremonies don't take that long you can wait.
If I see this being done again there will be consequences.
_________________
Site Moderator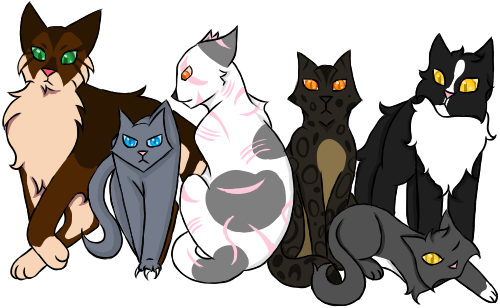 Minkspark ✦ Viperstorm ✦ Tatteredleaf ✦ Badgerthorn ✦ Ploverkit ✦ Shrikepaw
Thunderclan ✦ Riverclan ✦ Thunderclan ✦ Windclan ✦ Skyclan ✦ Skyclan
Honored List
✦
Alive List