Shadow
Former Staff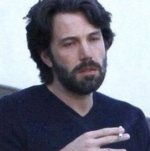 Characters

: Sorrelkit; Thrushstripe







Number of posts

: 6670


Age

: 23


Clan/Rank

: Skyclan Medicine Cat


Subject: I'm Coming Home Tue Jun 23, 2015 7:56 pm

---

As an elder, life kind of sucked. There was nothing to do and Cinderfur hated being treated like she couldn't take care of herself. Yet, that's how it had become as of late. Over the past couple of moons, the elder had become rather weak. Her joints hurt every time she tried to move and she barely had any strength when she did so. It was a sad life and getting older was no fun either. She knew it was because of her age. Honestly, she wasn't sure how Falconstar had been alive for so long. He was so much older than her, but he was still going strong. But here she was barely able to lift her head without hurting or running out of breath. It didn't help that she had a bit of a greencough scare not too long ago which was still affecting her lungs.

Tonight was no different. As the elder lay in her den underneath the stars next to Stormclaw, she looked up. Just trying to keep her head up was hard and her lungs felt like they were on fire. She felt weak. She felt like all of her energy had been sucked out of her. There was almost nothing left. Yet, she still had the determination to look at the stars which seemed to be shining just a bit brighter tonight. It was nice... calming almost. It seemed to lift her spirit as she gazed upon the stars knowing that her family was there waiting for her. With a smile on the elder's face, she rested her head back on her paws and closed her eyes. She had a feeling about tonight. It was a good feeling, though. With one deep, happy sigh, Cinderfur fell asleep...

...And even though the morning sun rose beautifully into the sky, she never woke up.